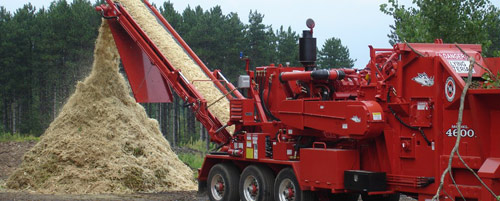 Since 1962, Universal Wearparts has manufactured precision brazed tungsten carbide tools for wood-working machines such as chippers, chip slicers, planers, debarkers, and other heavy wear industrial machinery.
A tungsten carbide cutting tool, wear area, or part is proven to last 3 to 6 times longer than a steel tool. Carbide tools have an insert of durable tungsten carbide brazed to the tip of a steel shank.
We supply carbide wear parts and tools to many original equipment manufacturers, distributors, pulp mills, chip mills, and sawmills.
Your Chip Quality is Our Business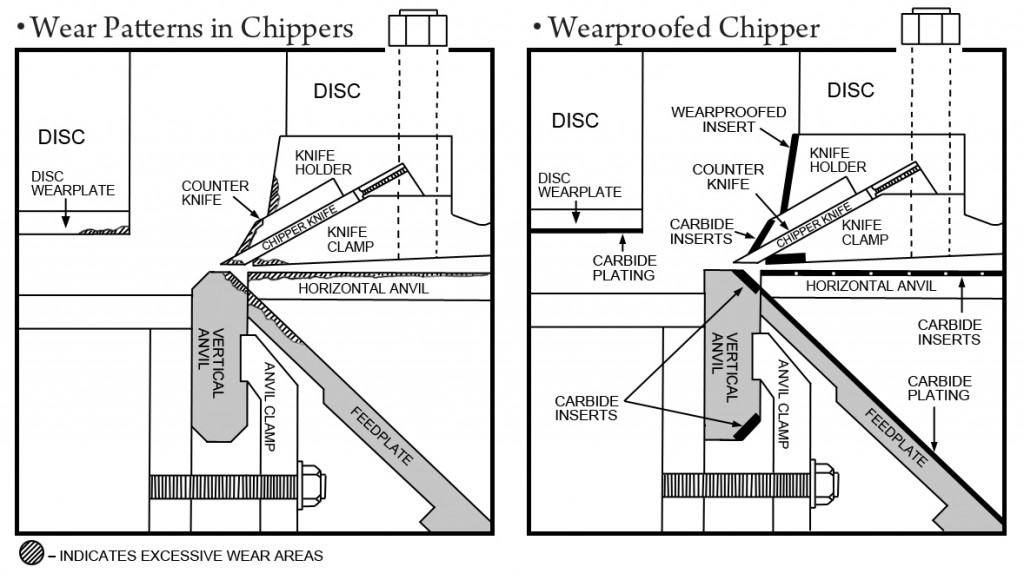 Universal maintains a large inventory of tungsten carbide wear parts and tools for wood chippers, chip slicers, planers, debarkers, and other high-production wood-working equipment.
Universal also manufactures wear parts for a variety of industrial pulverizing and resizing equipment. We constantly develop new ideas from customers for other potential applications and customized orders through our research and development.
Universal's products are manufactured at our facility in Tylertown, Mississippi. From here, we ship our carbide cutting tools and parts to customers world-wide.